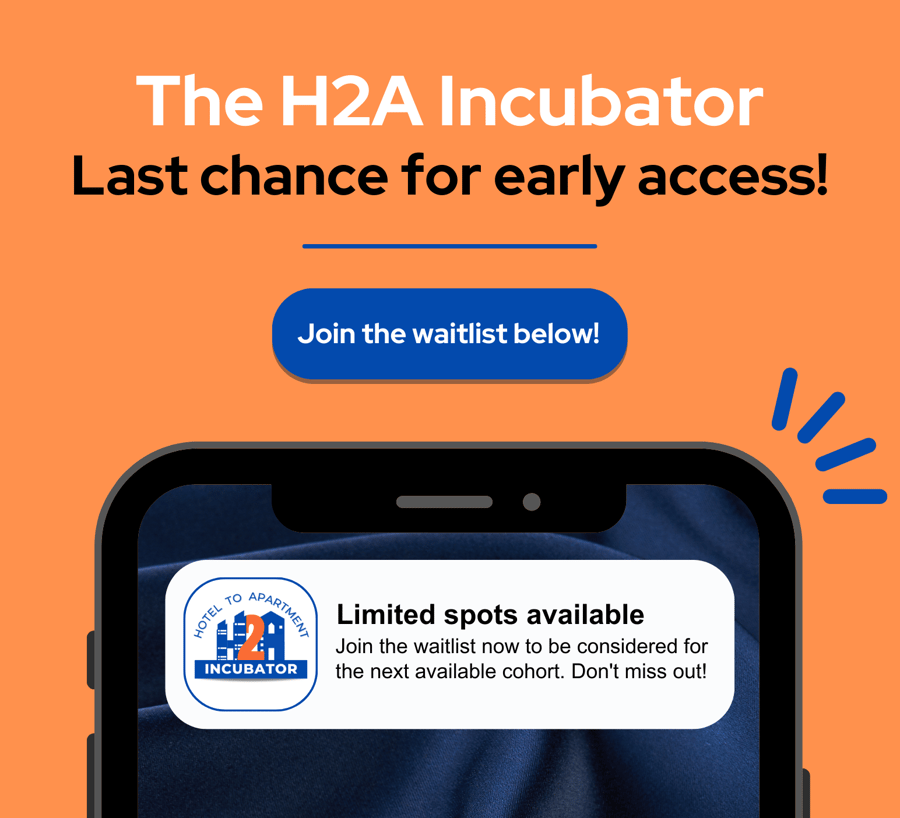 What Do Cohort Members Get?
As a Hotel 2 Apartment Conversion Cohort member, you will get access to:
Sponsor Group – Earnest Money Deposit funds, Seed Capital, Key Principal qualifications, Hotel Management services, Legal Services, Experienced Investors to structure transactions
Weekly Cohort Zoom Calls: We all work together to get deals done
First Access to any Hotel2Apartment Conversion Deals
Personal Cell Phone Access to your cohort partners and mentors, Charles Dobens & David Peters
Three-Day H2A Seminar (Chicago) Video Recording
Hotel Quarterly Intensive Video Recording
Limited Access to H2A Deal Analyzer and Document Creator
Two Dedicated Marketing Assistants to call leads, look for motivated sellers, skip trace, scrub leads, research properties, & much more.
Customized MFOS CRM Software, loaded with over 1,000 multifamily properties in your market
Investor Marketing Tools to build, engage, and grow your list of potential investors

*Please note that addition to the waitlist does not guarantee your membership in a future cohort. Waitlist members will be contacted in the order you registered when a cohort opens up, or a seat becomes available.